PwC Cyprus welcomes 70 young university graduates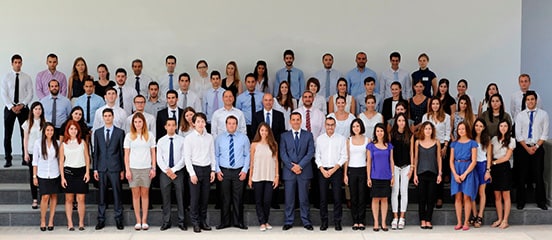 PwC Cyprus welcomed on 22 August 2014, 70 young university graduates who will join PwC's training programmes to qualify as chartered accountants.
Mr Evgenios Evgeniou, CEO of PwC Cyprus and Mr Philippos Soseilos, Head of Human Capital, welcomed the new members of PwC during an event in which they had the opportunity to learn more about the organisation and their training programme.
Mr Evgeniou stressed that "despite the challenging economic conditions, our organisation continues to invest in the future by recruiting talented young university graduates and investing in their training and professional development".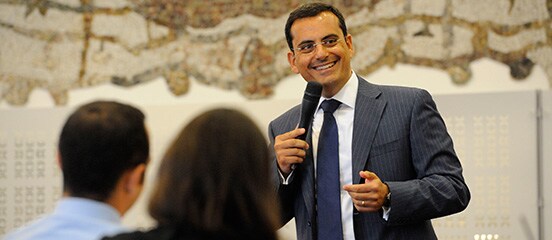 Evgenios Evgeniou, CEO, PwC Cyprus
It is worth noting that during the financial year ended on 30 June 2014, PwC recruited over 100 people including 41 university graduates who embarked on PwC's 2013 ACA and ACCA professional accounting training schemes.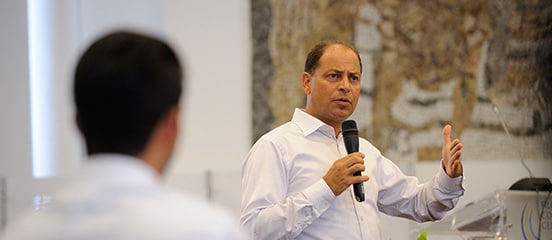 Philippos Soseilos, Head of Human Capital, PwC Cyprus
The results achieved by PwC trainees in the professional examinations reflect the high quality of training offered, with pass rates being well above the international averages.  In addition, during FY2014, 7 trainee accountants of PwC achieved worldwide and Pancyprian awards in the professional examinations of the Institute of Chartered Accountants in England and Wales (ICAEW) and the Association of Chartered Certified Accountants (ACCA).
Download the press release in Greek (84 KB
)